NewsFlash 2012/01
News 2012
Performance Maestro 40 ETR
E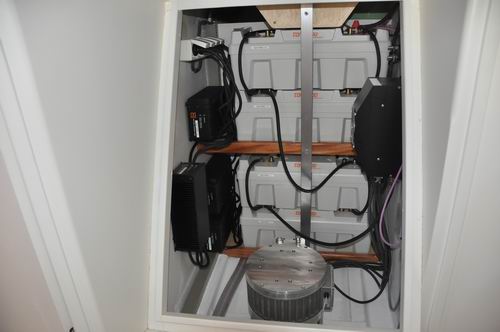 Electric engine gives quiet driving, more comfort and less weight. Ocean volt SD 8.6 and Torqeedo lithium battery.
Engine 8,6kW, drive, controller and battery 10kWh total weight 150kg.
See video at end of this page.
Read more technical details http://www.oceanvolt.com/products/sd86/
Svensk: http://www.oceanvolt.com/sv/producter/sd86/
Suomeksi: http://www.oceanvolt.com/fi/tuotteet/sd86/
T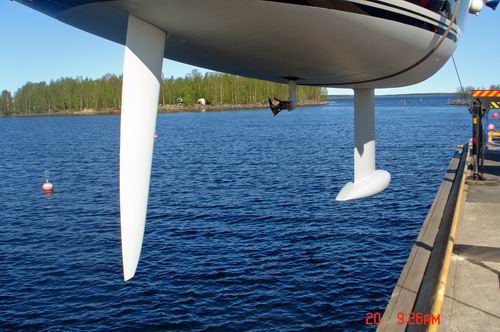 Keel with less friction and more stability.
Fin of SS steel and the bulb of lead.
R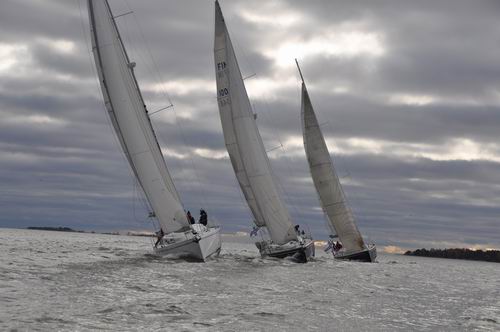 Hull and deck laminated of unidirectional and multiaxial glass fiber used vacuum infusion technique.
Composite interior with divinycell core and surface of teak/mahogany or painted surface, color in the owner´s choice .
In above picture is two different type of Maestro 40 racing.
Left and right Maestro 40 E (electric)
Middle Maestro 40 T (T-keel)
Maestro 40 ETR total weight 6,5 ton
Older NewsFlash's: