NewsFlash 2006/02
First Maestro 40 delivered to Japan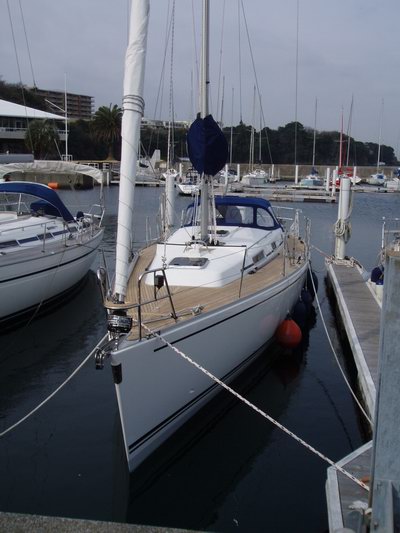 Maestro Boats has delivered first Maestro 40 to Japanese client. Hull M40-006 was ready at yard at beginning of January and delivered by car ferries to Yokohama harbour. Maestro agent First Marine Ltd. Too care for delivering boat to Seabornia Yacht Club where boat was fitted for launching.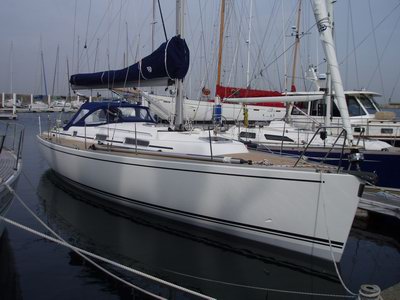 M40-006 has new reversed engine at new design engine room, where is also located boats generator. Generator is needed to drive boats air-conditioning system. Air conditioning is fully automatic and microprocessor temperature controlled. This makes boat very comfortable. Advanced electrical supply systems works fully automatic and switches over between shore power and generator power.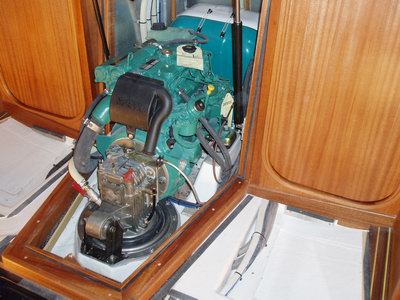 M40-006 had three-day sea trials, where all equipment was tested at actual conditions on Pacific Ocean. Weather varies from light breeze to strong north wind. Sail test made by Maestro Boats and First Marine personnel were success. Boats tacking angle was amazing 60 degrees with boat speed 3,2 - 4 knots at moderate 10-12 knots wind. At lighter wind (range 3-4,5 knots) tacking angle was reduced to 80 degrees. Owner of the boat was more than satisfied to sailing performance.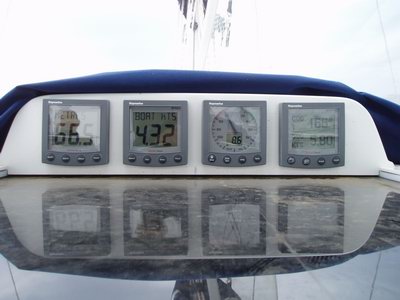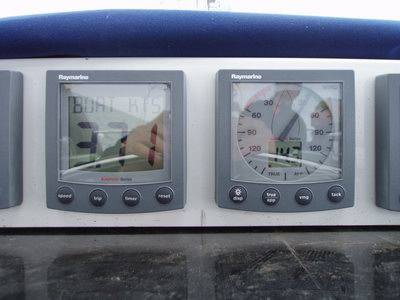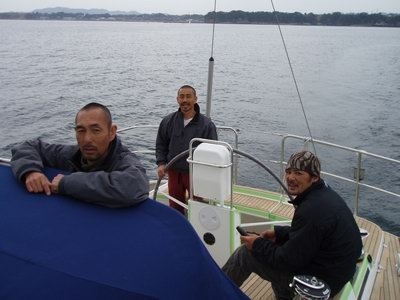 Carbon rig to M40-007 "Loon-A-Sea"
Owner of M40-007 has chosen Offshore Spars Carbon rig and boom to his Maestro 40. This is first M40 to get a carbon rig and we are looking forward to get first sail test with carbon rig. Comparing to standard aluminium rig carbog rig is more lighter and it means even better sailing performance.
Offshore spars carbon fiber masts are laid up over male molds or mandrels using unidirectional, pre-preg carbon fiber and autoclave cured. The aluminum mandrels are then extracted leaving a homogeneous, seamless tube. This process results in a light weight, strong product in comparison to other carbon mast construction methods.
See more about carbon masts at Offshore Spars website http://www.offshorespars.com/Projects/projects_current.cfm?recordID=47 .
With Winter regards
Maestro Boats