Maestro 40 info
When the development of Maestro 40 started with Eivind Still as designer we agreed on the following main characteristics for the new boat. The boat should be:
Easy to sail
Comfortable
Safe
Fast
Modern both in lines and equipment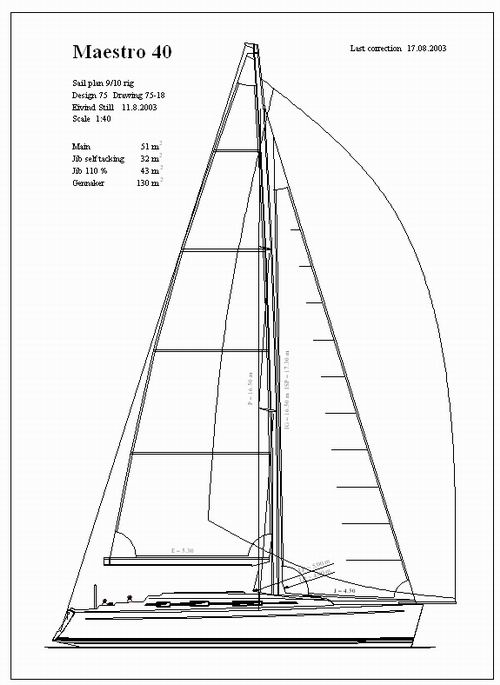 How has this been accomplished in Maestro 40?
The boat has a non overlapping 19/20 rig with 20 degrees swept back spreaders. This arrangement ensures a straight forestay without the use of runners. The largest 109 % jib at 41 m2 is easy to handle. Still easier to handle is a 33 m2 self tacking jib. The mast is a new section from Seldén with MDS cars for the mainsail. MDS stands for Multi-Directional-Support which means that the cars are running on wheels supporting them in all directions. In this way the friction is decreased making hoisting and lowering the mainsail very easy. The 49 m2 mainsail gives with the 109 % jib a good 90 m2 upwind sail area
.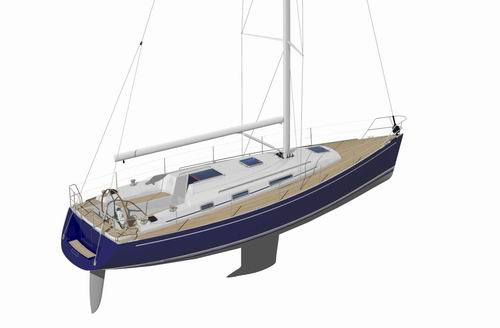 For downwind sailing the boat can be equipped with gennakers ranging from 68 to124 m2. The gennakers are tacked from the bow 12 cm forward of the forestay fitting. If requested the boat can also be fitted with a spinnaker pole and a 122 m2 spinnaker
.


The cockpit has been ergonomically designed to provide comfortable seats and backrests. Halyards and other sail handling lines are led under the cabin roof to winches close to the helmsman. In this way the helmsman can in most situations handle the boat alone.



To achieve lightness and strength in hull and deck a new laminating technique based on vacuum injection will be utilized. Bulkheads, cabinet fronts and doors are no more made in heavy plywood but vacuum-bagged from a light core covered on both sides by fiberglass and wood veneers
.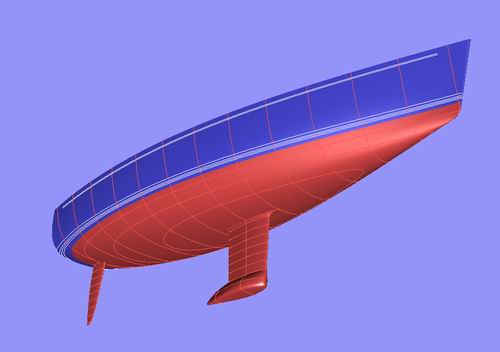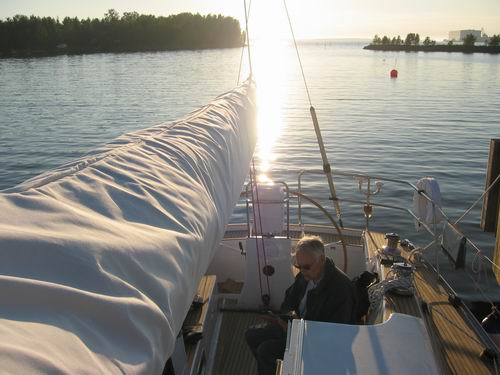 Designer at work after launching of a new Maestro 40