ELECTRIC PROPULSION

Reliable, carefree, green propulsion for Sailors.
Regenerate power while sailing.
Silent propulsion when the wind dies.
No fueling.
Oceanvolt you find from website: http://www.oceanvolt.com/
---
LEARN TO SAIL WITH MAESTRO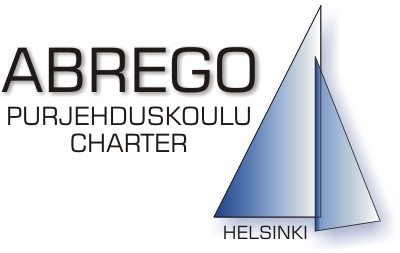 Abrego sailing school uses Maestro 35 as sail training boat.
Abrego sailing school you find from adress www.abrego.fi
---
CHARTER MAESTRO

Finlandia Sailing gives you the opportunity to experience the Finnish archipelago from a sailing boat. If you would like to do it on a crewed day cruise or be your own skipper, we can offer you the equipment that suits you.
Finlandia sailing website you find from address www.finlandiasailing.fi .
---
TEAMBUILDING WITH MAESTRO 40
Tarjoamme laadukkaita ja vauhdikkaita oppimistapahtumia purjehdusympäristössä kehityshakuisille organisaatioille ja tiimeille.
Purjeneve ja meri luovat ympäristön, jossa kaikki ovat samassa veneessä. Voimme luoda rauhallisen mutta intensiivisen tilan ja tunnelman kehitysajatuksilla ja rentoutumiselle.
Aito opimisympäristö toimii liiketoiminan kehittämishankkeiden käynnistyksessä tai täydentää ja syventää jo menossa olevee kehittämistä.
Kipparina ja oppaana purjehdusympäristöön toimii organisaatioiden liiketoiminnan kehittämisen ammattilainen.
Ota yhteyttä ja kysyy lisää:
TRS Consulting Group Oy
Taivaanvuohentie 14 C 26
00200 Helsinki

Risto Saarni
GSM 040 5464514
---
If you have some webpage that you would like to be added to Maestro Boats link page, please take contact with email to info@maestroboats.fi .