Tradition of making wooden boats and wooden interiors has been one of the key factors for Maestro's success.
Since 1970's has Maestro's carpenters built individual interiors according to owners wishes. Nothing is impossible and only imagination has limited of building luxurious interiors.
TEAK DECK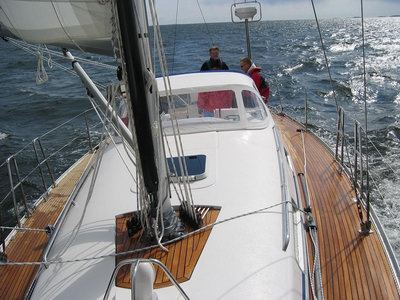 Teak deck is standard in all Maestro models. Our carpenters make each deck individually according to need of deck hardware.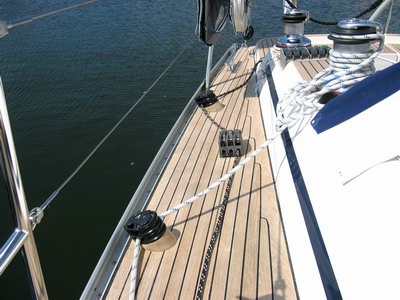 Our carpenters are proud of their work and will do only the best quality with fines details to your boat.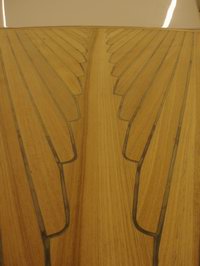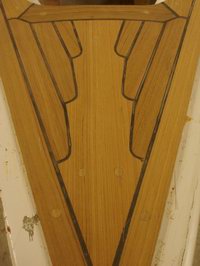 METALWORK
Specially designed metal parts are handmade by best professionals. All details are fine tuned to meet the quality requirements. Best available Stainless Steel raw material is crafted to "Piece-of-Art" deck hardware.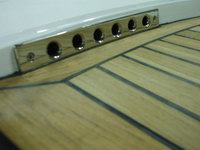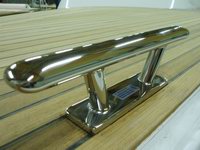 SUPER LIGHT AND STRONG CONSTRUCTIONS
Maestro Boats has special vacuum assisted laminations methods to make sandwich constructions. All panels, bulkheads and doors are made with this method for Maestro 40. This method gives super light but still very strong structure. Controlling glass fiber amount structural strength can be adjusted to needed level.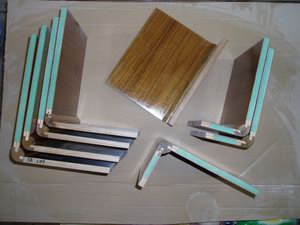 At above picture is example of furniture parts that are made from vacuum assisted laminated panels. Distance material is Divinycell-PVC-foam.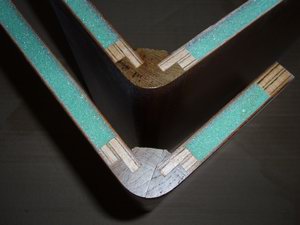 At closer look is possible to see our carpenters ultimate joinery work. This light but strong structure is a key figure when making modern yachts.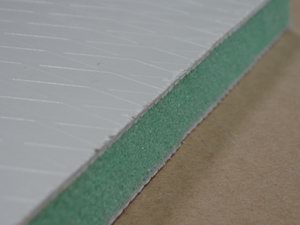 Same vacuum assisted lamination method is used when glass fiber panels are made. This picture is from panel that has other side regular pattern and other side clean white gelcoat skin. With sandwich construction is possible to make light but strong structures.
Maestro Design team